Main Page

What's New
at M2 Communications?


Contact Us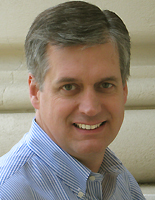 Michael McKinney is the president of M2 Communications. Created in 1980, M2 Communications is dedicated to developing and making available tools to improve your performance and enjoyment of life. We accomplish this purpose through the use of educational web sites, articles and multimedia presentations.

Michael McKinney is also the publisher of Foundations Magazine—a personal development e-zine—and is the president of CenturyOne Foundation—a non-profit organization that promotes biblical archaeology, historical and biblical research, lectures and publications on subjects pertaining to the time of the first century C.E./A.D.

McKinney is the author of the popular leadership blog, Leading Blog. The blog is frequently updated with reviews of the latest books and commentary on leadership news, trends and issues related to leaders and leadership.