Cassette Works' PLAYBACK Newsletter • Volume 4 Page 2

---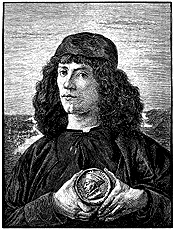 HE DECISION TO USE audio or video cassettes should be based on content. Neither format is better than the other.

Often times a much more effective picture can be created in the mind of your prospect, than just the blatant image itself recorded on video cassette. Creativity in this area goes a long way.

Production costs aside, an audio cassette can be manufactured for less than the cost of first-class postage. This makes it a good value. Audio cassettes are consumer accessible and very familiar. With over 400 million audio cassette players in the marketplace, at least 98% of American homes have at least one player.






ILLIONS OF DOLLARS are wasted every year, on trying to convert non-prospects into prospects. The advertising dollar has seen an ever decreasing return for its investment. Clearly, there is a need find a way to spend the bulk of the advertising dollar on converting dollar on converting true prospects into buyers.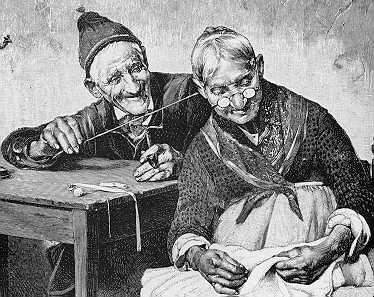 Imagine customers contacting you —requesting your advertising. Asking you to sell them. This is not the modern miracle it might seem. Only the true prospect would voluntarily submit themselves to being sold.

With the marketer's mandate to rise above the babble of today's advertising and promotion, and to justify the soaring costs of traditional mediums, the cost effectiveness of direct mass marketing looks better and better. The cassette is a natural sales conversion tool to this end.



TWO-STEP ADVERTISING


You can do better than the traditional "shotgun" approach. Using a two-step advertising approach, you can build a bridge between you and your prospect for the flow of information.

The cassette can be used to selectively reach-out and involve, activate and cultivate the most promising prospects. You can create advertising that people actually want to hear.



PERCEIVED VALUE


Cassettes have a high perceived value. That is, not only is the prospect unlikely to discard a cassette upon receiving it, but they are likely to go out of their way to request it.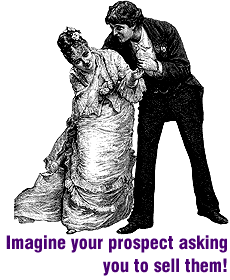 This is where its value in a two-step advertising program becomes apparent.

The object of two-step advertising is to find those prospects who actually have a need for your product or service at this time. you can then effectively put your resources to work on truly interested prospects. In other forms of mass advertising, you more often than not, find yourself giving too much information to those who are truly interested. Instead of spending money to bore non-prospects, you can engage and convince a true prospect to buy.

In simple terms, it works like this. A suitable ad is placed for your product or service making your an offer for a cassette. Those interested in the cassette would request it. You now have built a link to a prospect—an invitation to follow-up with additional in-depth information. Information designed to convince them of the merit of your product.



ACTIVE COMMUNICATION


In using a cassette, you are not sending a static piece of communication. It is very close to one-on-one communication. Use the cassette to expand on the message conveyed in your printed material. Consider testimonials using the actual voice of your customer. Tickle their ears!

This engaging medium works in both the consumer and the business-to-business arena. Whether the nature of the message is informational musical or a combination of the two, your cassette can be tailored to get your intended audiences attention. In addition, promotional cassettes can easily be worked into an integrated campaign that embraces other marketing disciplines.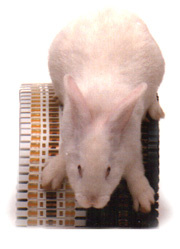 E HOPE THIS COMMUNIQUE has helped you to see how easily cassettes can be used to help you to gain a more effective advertising dollar.

We urge you to take your idea to a good advertising agency. An agency that can turn your message from just another "talk and music" advertisement to one that steps into the mind of the prospect and builds in it an image. Like an old 40's radio show, you can use sound effects and good writing to create vivid images in the prospect's mind.

When the creative stage is done, bring the project to us. We are the "Masters of Duplication."

For over ten years we have been helping clients like yourself, to bring their ideas to reality. While maintaining high standards, we can help you to bring your project in on-time, and at a cost that may surprise you.



---